Successful Conclusion To A Hard Fought Disability Case
Over three years ago, Affinity took on a case for a disabled member who needed her employer, a very large and powerful company, to make adjustments to help her cope with her disability whilst at work. This employer could have quite easily made those adjustments, but it refused, presumably thinking that Affinity and the disabled member concerned would eventually give up. A hard fought legal battle ensued.
The employer finally came to its senses after we refused to drop the matter and someone, somewhere within the organisation decided enough was enough and did the right thing. But it shouldn't have taken multiple legal challenges and three years of unnecessary stress and upset for the member to get a fair outcome.
Had the member not had Affinity's support, her employer almost certainly would have eventually dismissed her. She was in no fit state to challenge her employer on her own.
What Happened?
The member had worked for her employer for over 30 years. She was absent from work for a significant period of time, as a result of the stress she suffered following a bullying and harassment grievance made by her against her line manager. The stress left her with severe mental and physical symptoms which have had a substantial adverse effect on her day-to-day life ever since.
With our support, our member fought her employer tooth and nail to get back to work in a new role away from her stressors, even though it was clear from the start that the employer was not going to do much to help her find another job. She eventually got herself into a new role in a different team with an entirely different local management attitude, but it was a fight every step of the way. Despite this, with constant organisational restructuring, our member was living in a constant state of 'absolute dread and fear' that she would be forced to work with the stressors again.
Accordingly, she asked the employer for an assurance that she would not have to work with two named people. We said that if she was asked to do so, because there was no other job available, she should be offered severance as an alternative. The employer refused and we took the case to the Employment Tribunal.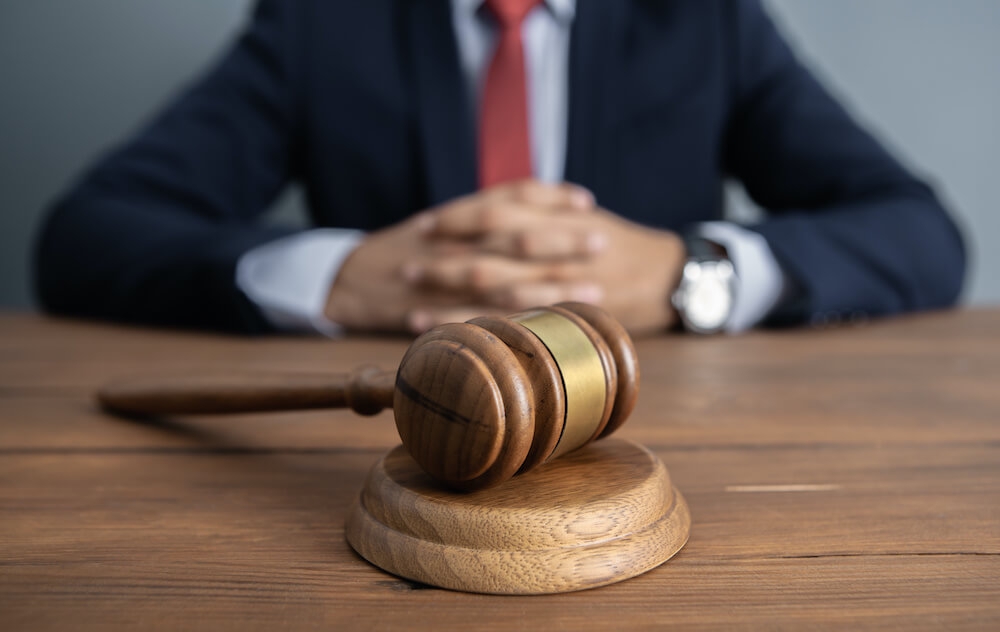 A Unanimous Decision
The Employment Tribunal panel, consisting of an Employment Judge and two wing members (lay members who were not lawyers), came to the unanimous decision that the employer had failed to make reasonable adjustments for the disabled member of staff, despite her repeated requests for help over a substantial period of time.
The employer appealed the decision (as did we, after a few legal twists involving procedural failings on the part of the Tribunal) and the case was heard by a higher court, the Employment Appeals Tribunal (EAT). The EAT Judge ruled in our favour, saying that there was no reason why the employer should not give a disabled member of staff an undertaking that certain action would be taken if a particular set of events arose in the future. The purpose of the undertaking was to allow the member to work without fear that she would have to work with the two named managers again, which was reasonable given the member's medical circumstances.
The employer has now, finally, given the member the assurance she first sought three years ago.
Reality
Throughout this case the employer behaved in such a way as to give the impression that the member and her circumstances were an irritating inconvenience that it wasn't going to tolerate.
The employer clearly didn't want to do something out of the ordinary to help this employee, despite the fact it could have done so quite easily. The practical implications of what we asked for were relatively minor compared to the massive positive benefits for the member's mental health.
Holding Employers To Account
It should never have taken a three-year legal battle to get to this point. Our message was clear: your staff are not 'factors of production', they're human beings and all employers have a duty to behave reasonably and to look after all staff, particularly the most vulnerable. We weren't prepared to let the employer get away with anything less.
As this case demonstrates, Affinity will always fight to protect the rights and interests of members.
Did You Know?
As a member of Affinity, you can benefit from discounted membership for family members so they too can benefit from our protection. In the last year we have represented thousands of people in diverse jobs, from teachers and catering workers, to boatyard managers and ballet school staff!
To find out more about family membership, call our Membership Team on 01234 716005. Lines are open Monday to Friday, from 9am to 5pm. Our Advice Team (who deal with members' work related problems) are available 24 hours a day, 365 days a year on the same number.